A few weeks ago a girlfriend of mine and I were chatting about an upcoming dinner we were planning. Her husband loves loves loves chili & corn bread, and then to come to find out this "non-dessert-craving-man" ("
is there really such a thing
" you may be asking yourself - yes, yes...there is such a thing of a man.....or dare I say woman....not being a sweet fanatic like myself), well, come to find out he actually really really enjoys Red Velvet Cake.
which happens to be one of my favorites too!
So here we were, planning a fabulous meal for her hubby, and mine as well, since he's a big fan of my chili recipe too and then all of a sudden we go off on a tangent about another dessert.
(Like how I say, "all of a sudden", like ME trailing off onto another subject is uncommon...hah!)
We get on the topic of Butter Cake! Now I have never experienced butter cake, only once had I even heard of it and that was on....oh whats the show called....
come on you "so called" sweet lover....
oh yes,
Cooking Channels Unique Sweets
.
She goes on to tell me that one of our local restaurants has this "Butter Cake" that she is absolutely in love with.....craving, dreaming, gotta-have-it type of dessert....She even said she tries her best to offer some
OBVIOUS
hints to her hubs to pick a slice up for her on his way home from work....
(
her "hints" rarely work though....)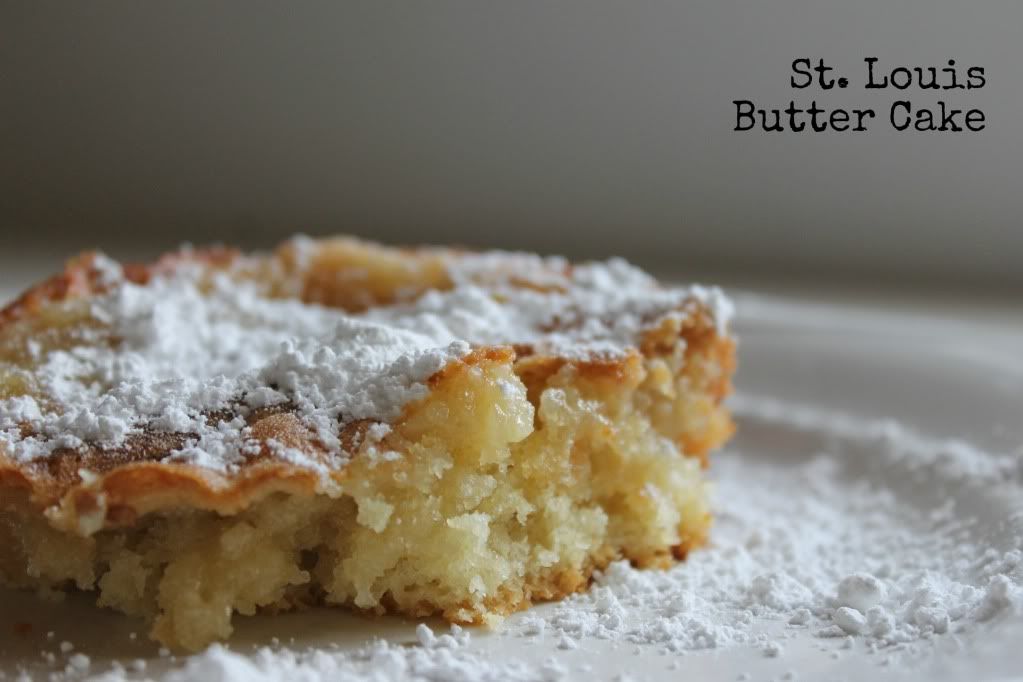 So in the midst of planning our husbands "dream dinner" I decided I would surprise my dear friend with her very own WHOLE butter cake....way more than anyone would ever need to oneself, but all the while fulfilling all fantasy's of this dreamy delight!
Never eating or making a butter cake before I searched the web for the best foodie blogs around and came across
Smitten Kitchen
. I instantly fell in love with her tone of voice in her posts and her photography made my heart smile :-)
Her recipe for
St. Louis Gooey Butter Cake
seemed sure to satisfy and oh boy did it! My girlfriend was shocked as I brought over an entire tray, but welcomed it with open arms and fork in hand! I loved that while she was saying, "Seriously, you didn't have to bring this over" .....she grabs a plate for herself...hah!
Love Her!
I encourage you to take an afternoon, scroll through
Smitten Kitchen
's pics and whip up her recipe for Butter Cake. Her recipe can be found
HERE
.
Enjoy!