Guess what I cooked up tonight? It's a special "
Karen Creation
" & I call it Skillet Stew! It is the hubs FAVORITE meal. I can't remember exactly how I came up with it, but I've been making it since shortly after we got married. I know it started with a recipe for some kind of stew & I didn't have everything it needed so I improvised. Improvised meals are sometimes the
BEST
, don't you think?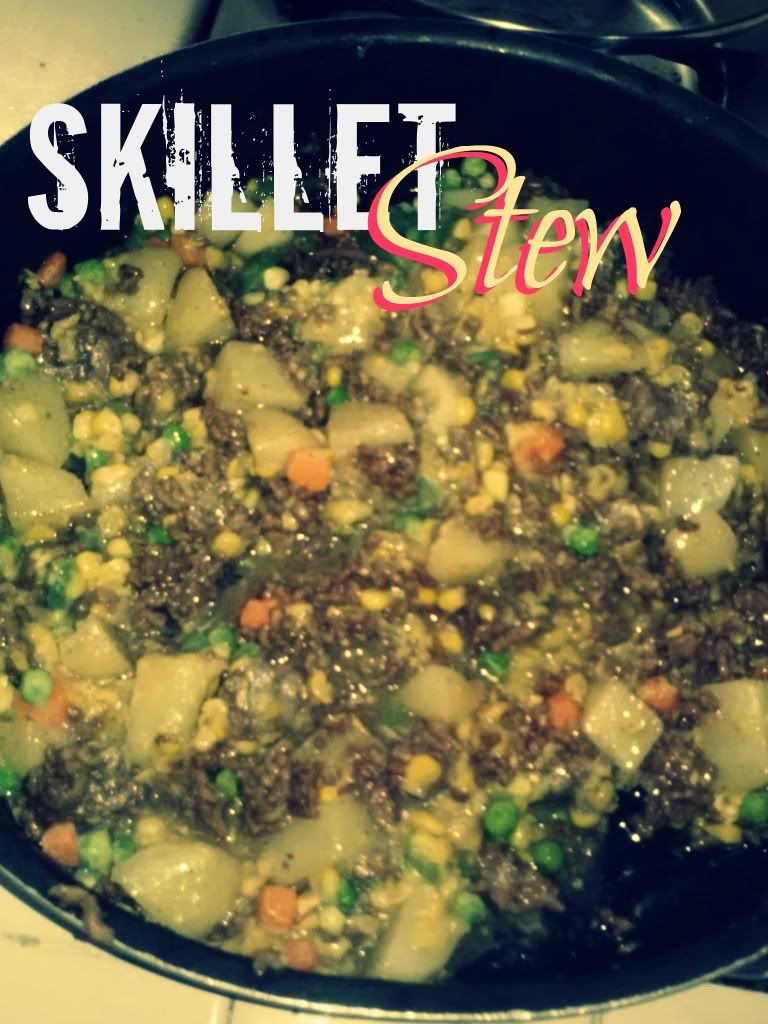 The cool thing about this recipe is that it only takes 45 minutes or so & the most effort you put into it is to chop up some potatoes! It is such a hearty, relatively healthy & easy meal, but it will make the biggest meat lover HAPPY!
So here it is...
Karen's Skillet Stew
1lb ground beef
2 potatoes,
peeled & cut into chunks
1 1/4 cups Beef Broth
Frozen mixed veggies,
no exact quantity, whatever your family likes and will eat
1 can creamed corn
Brown the ground beef, season with salt & pepper, garlic & cumin. Add potatoes & beef broth to skillet. Simmer 20-30 minutes until potatoes are fork tender. Add frozen veggies and creamed corn. Heat on med-high until completely hot (
to cook the veggies, since they're frozen & all, hah!
)
That's it! My hubby loves this stew with corn bread or a nice French bread slice - so easy & delicious. Hearty, warm & cozy.
Have fun with it & I hope your reader's enjoy it too!
Enjoy
All About Karen