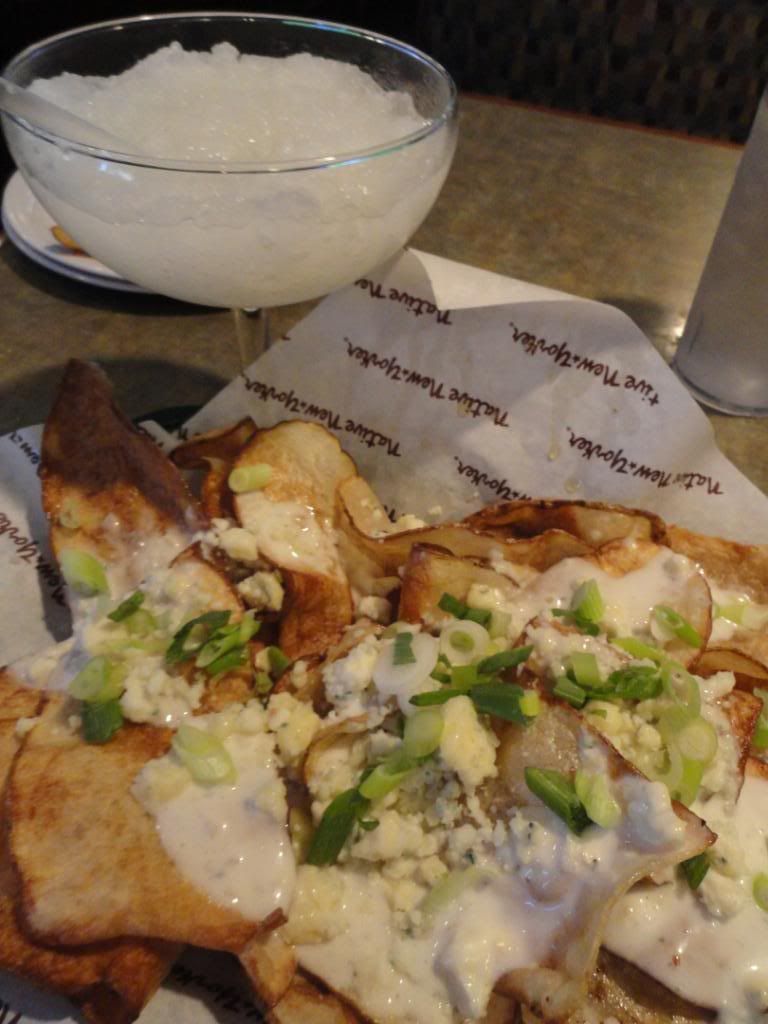 My hubby is a HUGE sports fan.....we've got the Chargers during football season, Laker's for basketball, UCLA for college basketball & football, Angels for baseball, Nascar all year around, and if nothing's on, we'll be watching golf, hockey or tennis! (Can you tell we grew up in Southern California?)
Well, occasionally we'll go out for the game at one of the many sports bars nearby to enjoy some appetizers, a few drinks and the camaraderie of fellow sports fans. It's difficult sometimes though to find a place that we both like....he of course is there for the big screens and discount drafts.....where I am there for the FOOD!
Last football season we fell in love with
Native New Yorker
!
(some are a bit small/dirty....but the one near our home is perfect!)
Anyways, they have a wide variety of menu items to choose from - burgers, appetizers, salads, potatoes, pizzas and hot wings! But my true love is the Buffalo Style Chips! Homemade potato chips, topped with bleu cheese crumbles, creamy bleu cheese dressing and scallions. Pair that with a blended margarita and LET THE GAME'S BEGIN!