I am so excited for the newest dessert that will be added to my cookbook. I was craving S'mores, and our next camping trip wasn't schedule for another month and a half. Then, to top it off, we have electric appliances here in the house so it wasn't even like I could roast a marshmallow on the stove top.
I started visualizing this amazing dessert in my head and after a few trial rounds,
S'more Please
was born. Graham cracker crust, rich brownie filling and topped with golden marshmallows.....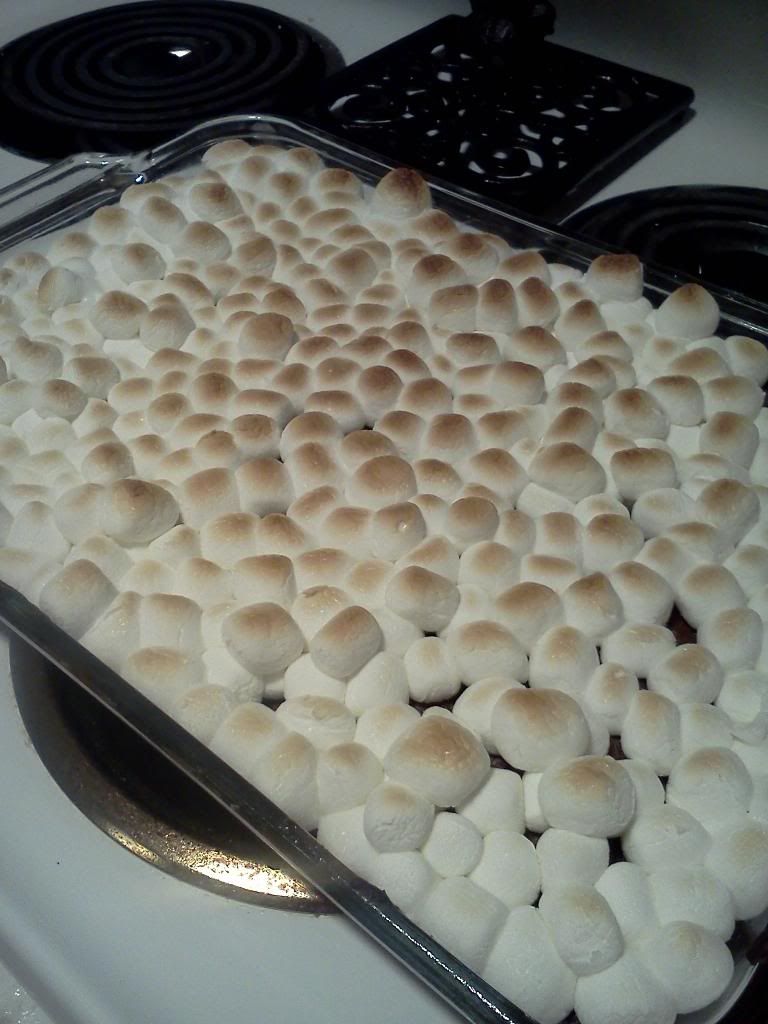 I cannot wait for everyone to experience this delectable dessert warm out of the oven.
Check out the new recipe in this year's cookbook! (follow me on Facebook to find out the release date!)