For the longest time I have been calling this place Wacky Wanda's! hah. My husband finally corrected me and said, "It's Wonderful Wanda's" while laughing under his breathe about my mistake. So anyways,
Wonderful Wanda's
is our new favorite breakfast spot. It's located just down the road from us, and so far they have the best Breakfast Burrito's in ARIZONA!!!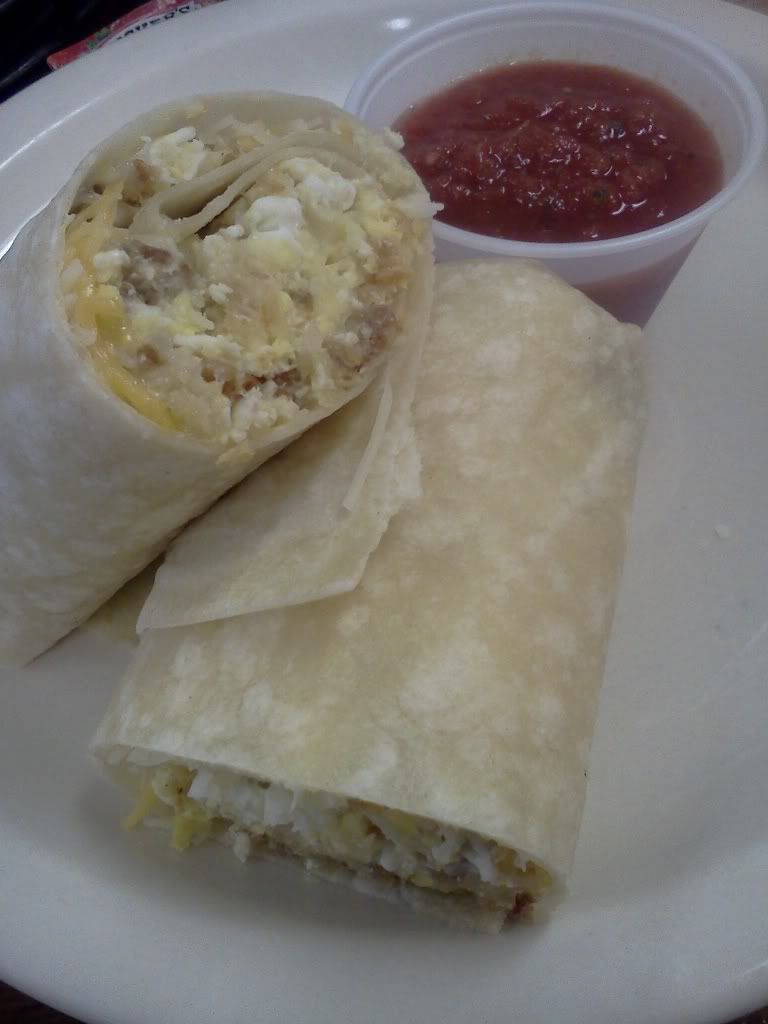 Back in California, we had at least 4 breakfast spots within walking distance that all had killer burritos! All the right mixin's and wrapped in a delicious homemade tortilla. We've now been in Arizona for almost 4 years now, and it's taken us this long to actually find a place we enjoy for mornings when we get our burrito cravings. (and don't want to make them ourselves....because let me tell ya....Burritos at Casa de Douma *our home* are sooooo yummy!)
(the recipe is in my cookbook --
Our First Year
)
When we go to WONDERFUL Wanda's I usually get the plain burrito that includes: Potatoes, Cheese and Eggs. And my hubby tends to switch it up between the: Royal Burrito or Blue Ribbon Burrito, but today he ventured off and got the Country Burrito which includes Sausage Gravy in it! HE LOVED IT!!!
Needless to say, Imma thinkin we'll be making a few *extra* trips over the next weeks he liked it so much!
They also serve lunch, but we haven't made it over there yet to test out those menu items. Here is their website if you'd like to check them out:
http://www.wonderfulwandas.com/index.htm