My girlfriend was out visiting and I mentioned to her that I found this recipe for Pizza Monkey Bread....I started to explain that you use the same biscuits that you use for Cinnamon Monkey Bread but instead of the cinnamon and sugar you add pizza sauce, pepperoni's and cheese, and then bake it in a casserole dish rather than the bundt pan. I'm starting to go into detail and she stops me to say that she has never even had regular monkey bread....WHAT? ... everyone's had monkey bread! My husband was in disbelief as well, so off he went to the store to pick up some biscuits.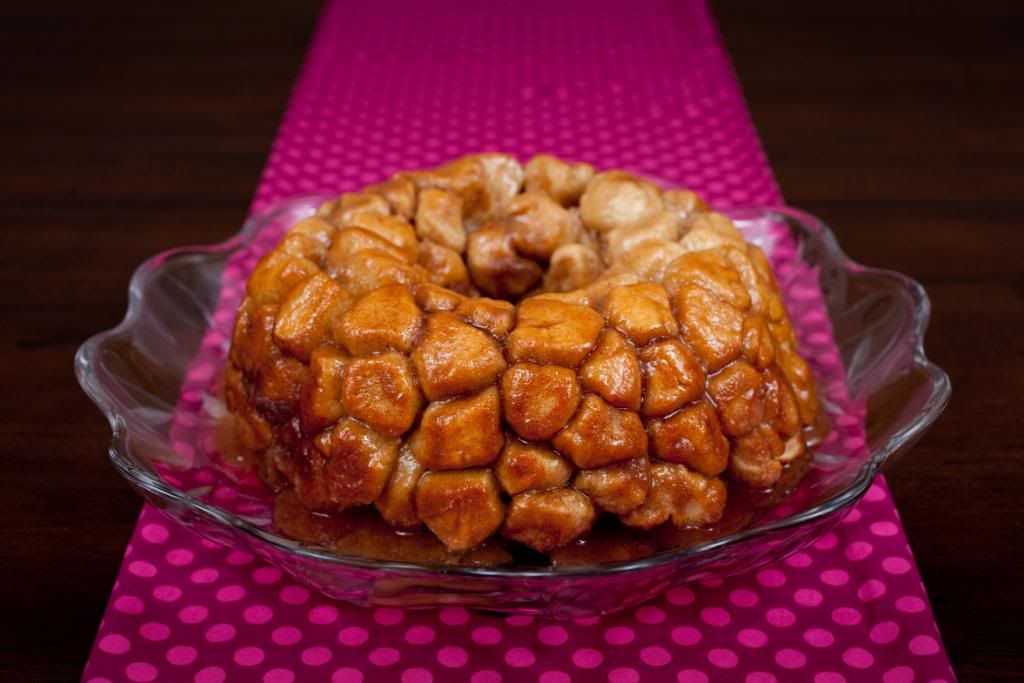 The bread came out delicious, as always, although it was a bit on the sweeter side for her liking. But still very good.
Soon I plan to test out the pizza monkey bread --- also, want to try to create some other versions of this delicious treat!
** Photo compliments of
Troeger Photography