The excitement of
my book
is increasing and I just got word that my first batch of copies will be here at the end of the week. As I begin to organize my goals and marketing strategy a whole flood of emotions starts storming in - excitement, nervousness, anxiety, thankfulness...oh the list goes on...
First step is vamping up my blog and hopefully driving in more readers...LIKE YOU :) --- hopefully I'm talking to someone haha.
I'm going to start a few weekly topics and I am so excited to do so.
Starting off we will have -
Here I will go over different "How-To's" like I described in my cookbook. This section will be great for those new in the kitchen...but if you're a veteran still stop by...who knows.. you might learn a new trick!
After our How-to's on Wednesday we will have...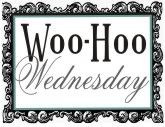 Woo-Hoo!!! Half way through the week! Woo-Hoo!! Time to start planning for the weekend! On Wednesdays I will post about party ideas, decorating ideas and who knows what other fun things I can come up with. Party ideas are also another feature that my cookbook has to offer!
Moving on to the end of our week, on Thursdays we will have...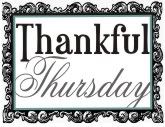 You may have read other blogs with Thankful Thursday, where the author writes about something that week that they were thankful for.....the extra dollar they found in their pocket, the nice card they received from a friend.... in my Thankful Thursday I will be writing about the kitchen utensils, appliances and ingredients that I am thankful for...plus go over all their many uses.
And finally, over the weekend we will have the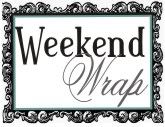 The Weekend Wrap will be similar to my blog that you are use to reading -- about meals Ive made or restaurants Ive been to. I hope you've been enjoying this section, because it's one of my favorites. I will also be including a few recipes in The Weekend Wrap as well, so stop by on your day off.
I am so antsy to get started blogging about my new topics...I had originally planned on getting started next week, but I might just start tonight!!!!
Feel free to comment below if you have any special requests to fill my
How-To Tuesday's or Thankful Thursdays!!!
Thank you again for all of your support and for following my blog!