Hearty Lasagna Dinner...need I say more?
To be honest, although both my husband and I LOVE Italian dishes, what usually pops out of our kitchen is usually something Mexican.... Tacos, Burritos, Mexican Pizza's, Enchilada's.....but lately we've been on an Italian kick and he has been CA-RAVING Lasagna. I hadn't made my lasagna dinner in quite some time...actually I can't even remember the last time I made it. Had to grab my cookbook (
Our First Year
) to read the recipe.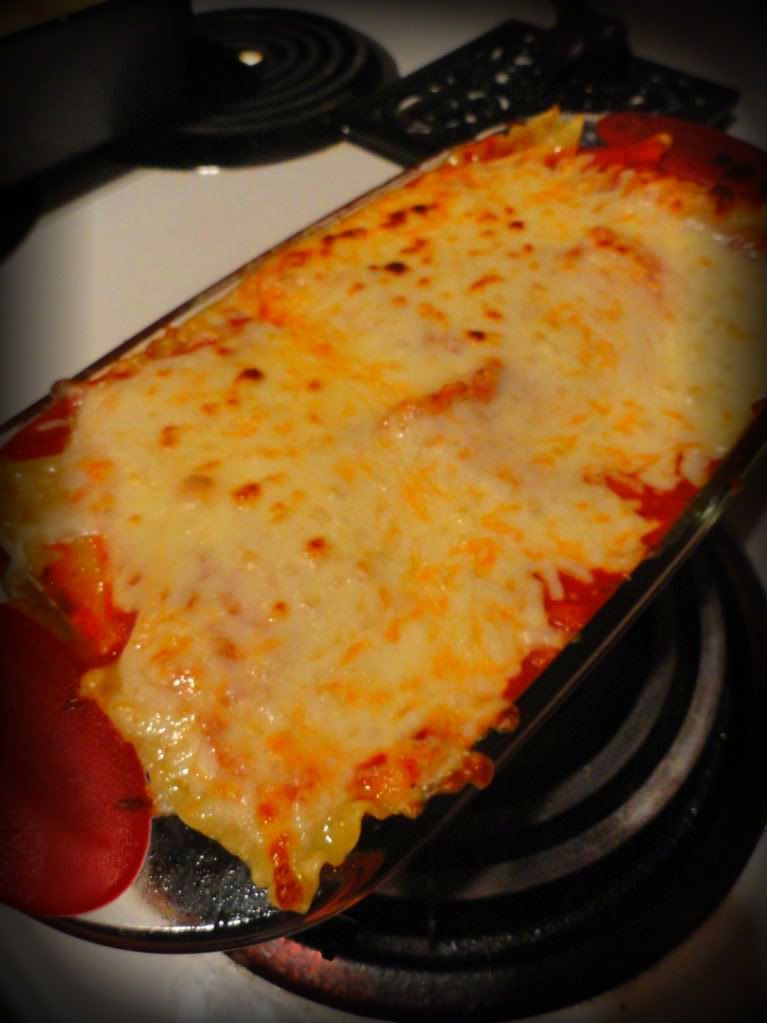 As you know, I don't eat red meat, so I made a separate dish just for me and my daughter. Both came out stupendous!
I actually cannot believe I don't make it more often...