I have been dying to share my photos of our Snowman Pancakes. My daughter just loved them so much and although it doesn't snow here in the Phoenix area, we can still pretend we've got snowmen out front in the yard :)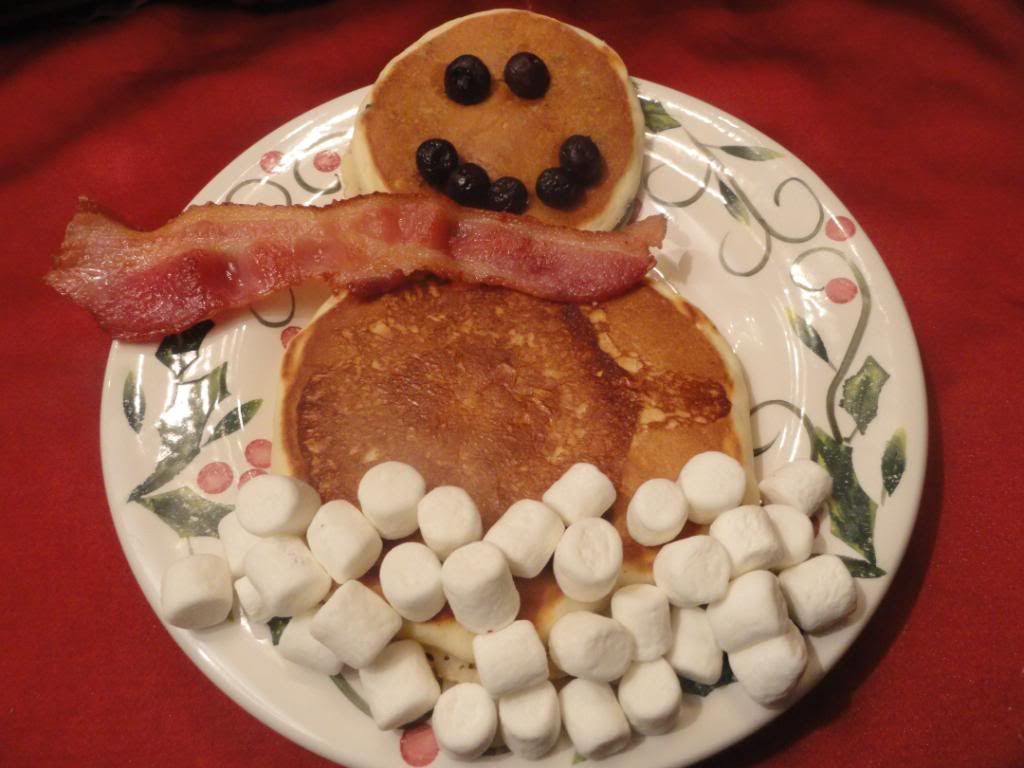 Using two pancakes we formed the body of Mr. Snowman. Then while the pancake was still warm, I pushed in blueberries for his eyes and smile. Mini marshmallows for the snow base and a strip of bacon for his red scarf! So cute!
Send me your pictures of your Christmas Wintery Breakfast to my Facebook. I'd love to see them.
Click Here For My Facebook Page