Since we've been talking all about my daughters birthday party this week, I thought it only appropriate to dedicate my Thankful Thursday to my beautiful daughter Aliyah. She is such a beautiful light in my life and I am continuously thankful to God for blessing me and my family with her. Now that she is getting a bit older, she is repeating everything we say and I am quickly realizing the phrases I say the most. Apparently I say "Let's See Here" all the time, because I am now catching myself saying it when I open up my utensil drawers or opening up a cookbook, cracks me up every time.
Well I wanted to take you through her Pajama Breakfast Birthday party that we had a few weeks ago.
You all saw the
Cake In A Jar's
that I made in my post on Tuesday. I also served some rice krispie treats in lieu of the breakfast theme.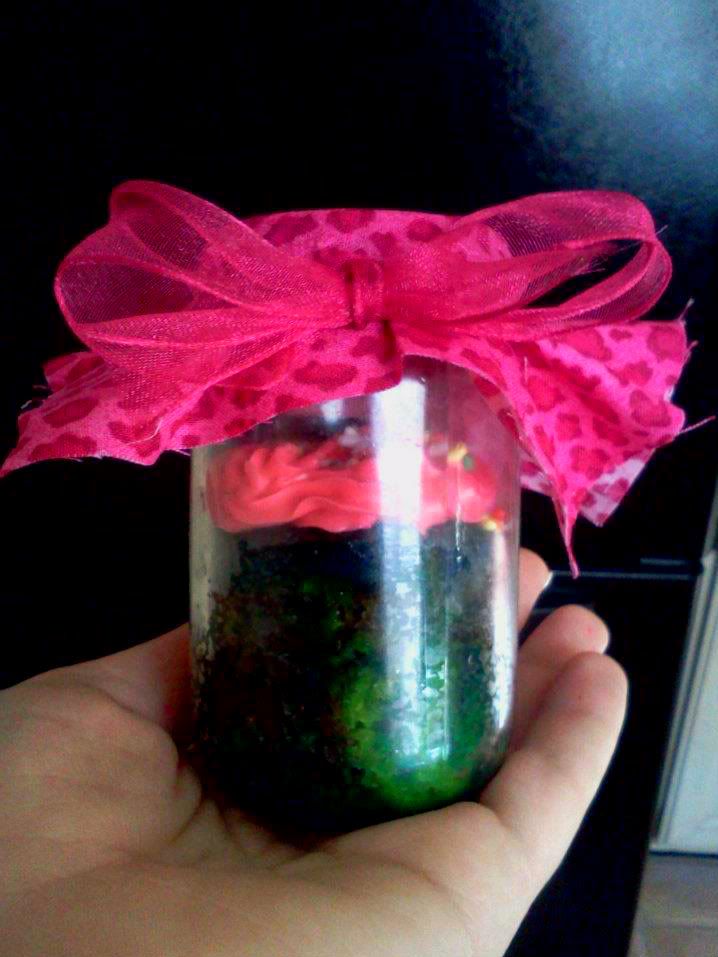 As our guests arrived they were greeted with a cereal bar and cheery welcome to Aliyah's 2nd Birthday Party. You can see how I made the tissue paper backdrop
here
The little container with the take home bags read:
"Thank you all so much for celebrating with me the Most Important "Birthday" of the Day"
I was a little bummed that I didn't get a picture of our food table with all the food on it...
leave it to the food blogger and cookbook author not to photograph the food.
I did take a photo before hand though, so that counts a little bit.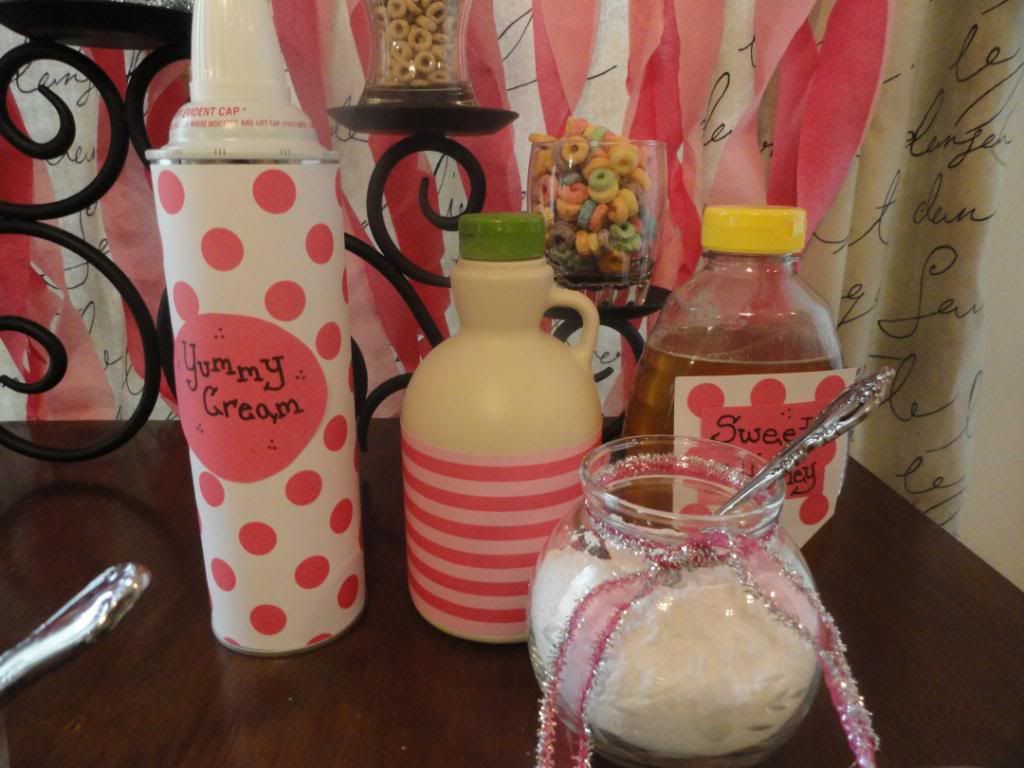 And of course for drinks we had iced cold OJ and Milk, as well as some homemade chocolate sauce from my parents
ice cream parlor
for chocolate milk!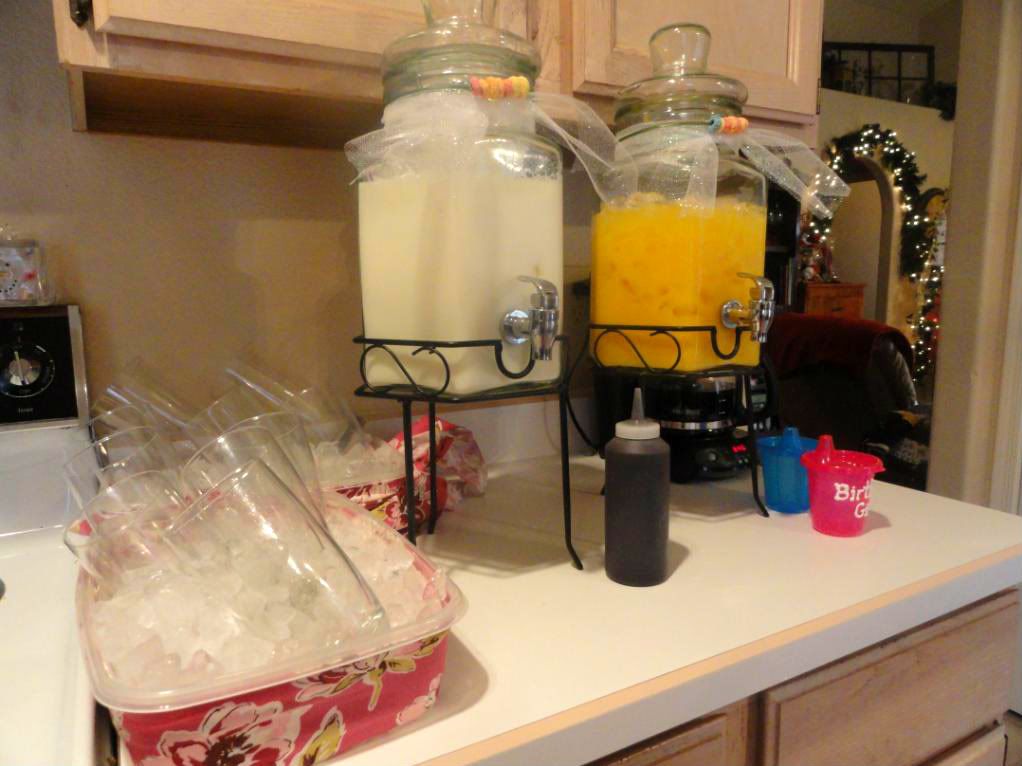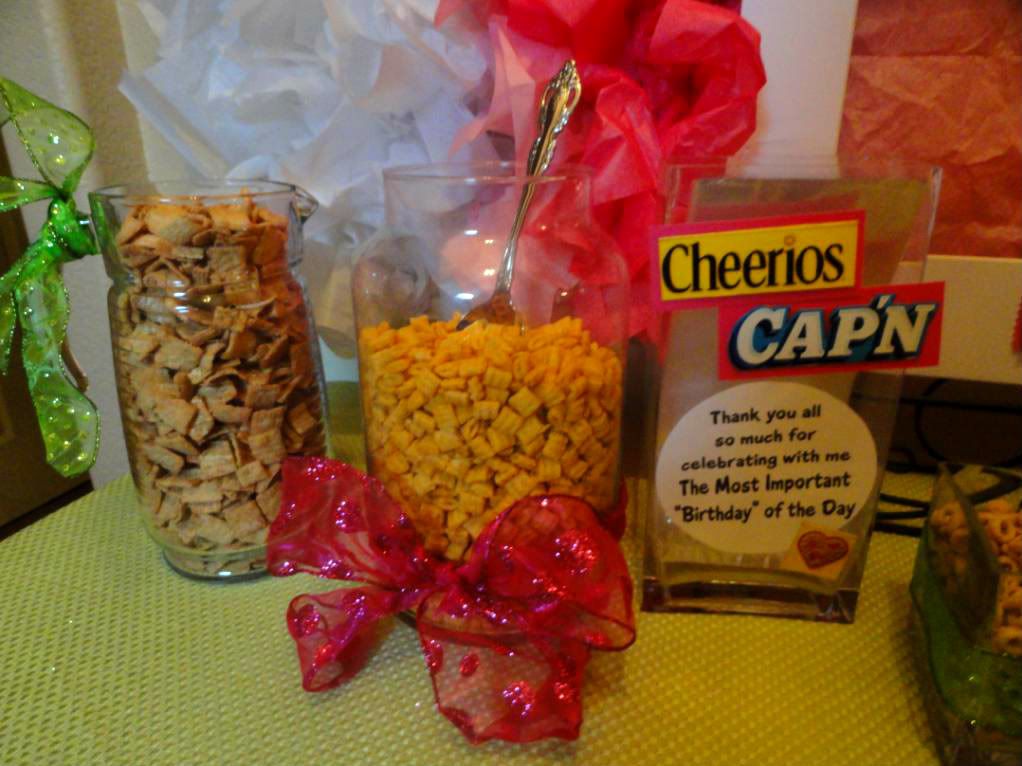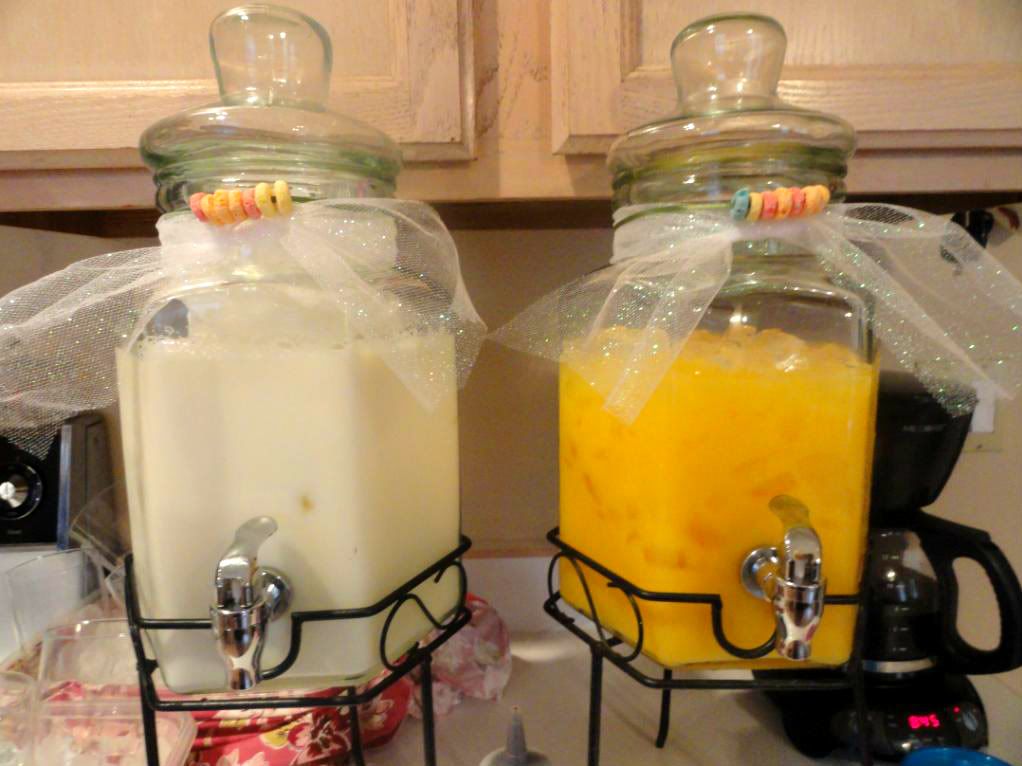 Happy Birthday Baby Girl!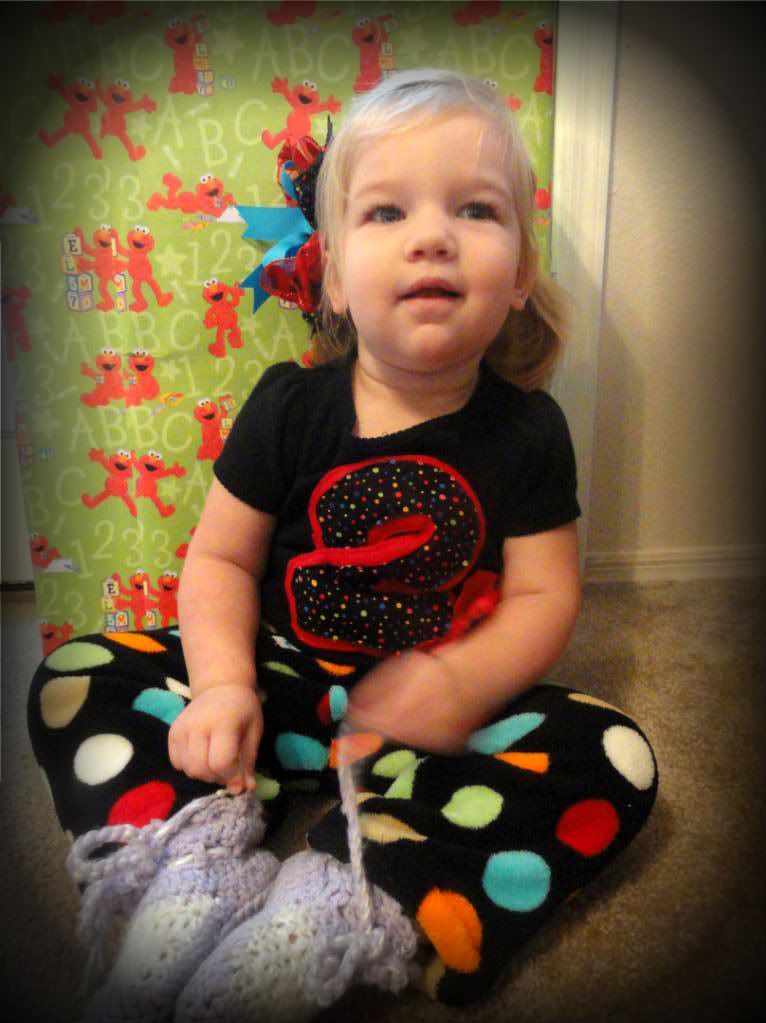 (I also made her pj's, slippers and bow too!)
As part of our Breakfast I served a new recipe of mine which was an Egg Casserole. I made ours vegetarian with only eggs and cheese, but it would also be delicious with ham, bacon or sausage mixed in; or even all three!
(and remember, I failed to photograph the food)
12 Eggs
1/2 lb grated cheese
1 cup milk
4 Tablespoons melted butter
-----
Additional ingredients
Salt, pepper
Garlic
Seasoning salt
------
And then just add what you like:
onions
meat
salsa
I prepared mine the night before, but didn't put it into the casserole dish until that morning. My reason being, because you melt the butter in the dish I didn't want it to get cold again -- I didn't think it would have the same effect as having the melted butter surround the casserole.
Whisk together eggs, along with milk and seasonings. Once whipped, add in cheese and meat. Stire together and store in a container over night, if making ahead of time. If making day of, follow directions below.
In the morning, melt your butter and pour into 9x13 casserole dish. Next pour in egg mixture. Bake at 350 for about 40 minutes. It will start to puff around the outside and the middle will sink if you check it at about 20 minutes, don't worry the rest will puff up too. After the 40 minutes it should be cooked all the way through.
Enjoy warm!