Taking a moment before I jump right into Christmas mania, to talk about my wonderful Great Grandma Johnson. For years, every Christmas she would make all of us yummy cinnamon rolls that came all bundled together on a plate to enjoy. When I was first married I made sure to make a trip down to her home so she could teach me her recipe. (
keep in mind, these photos are from a few years ago)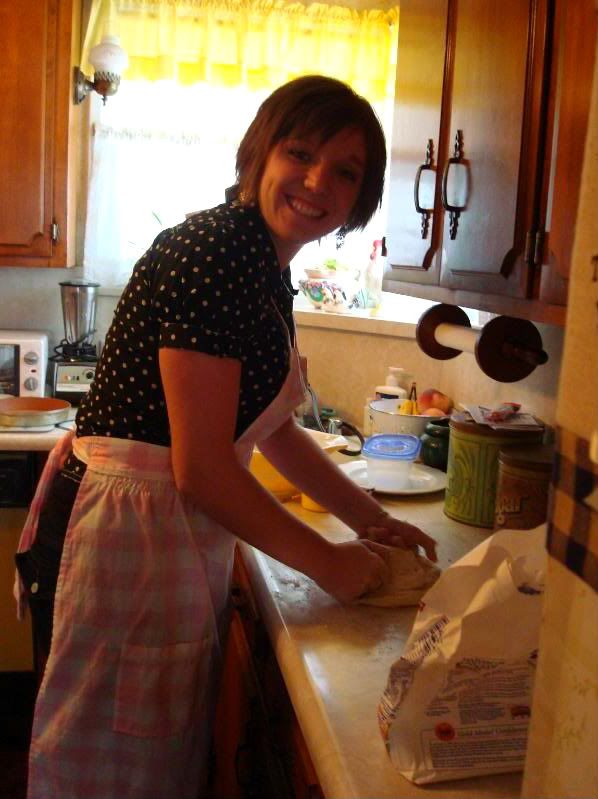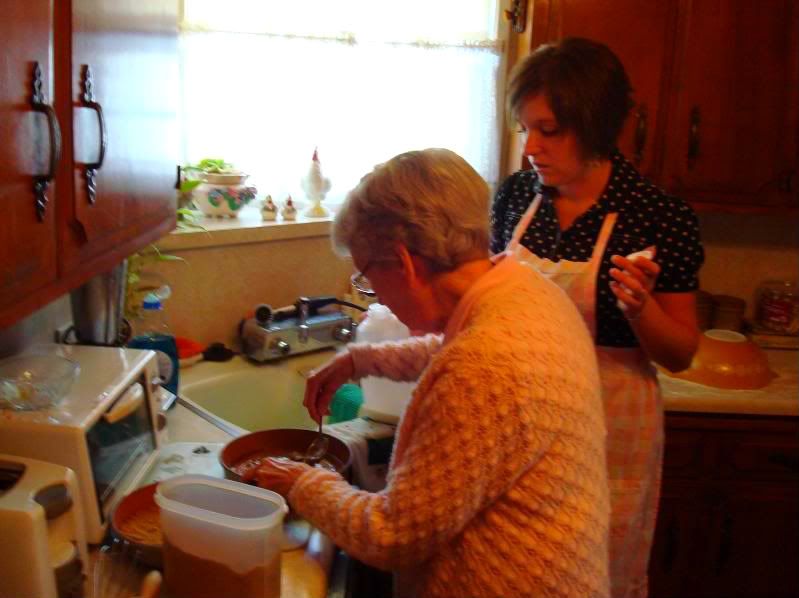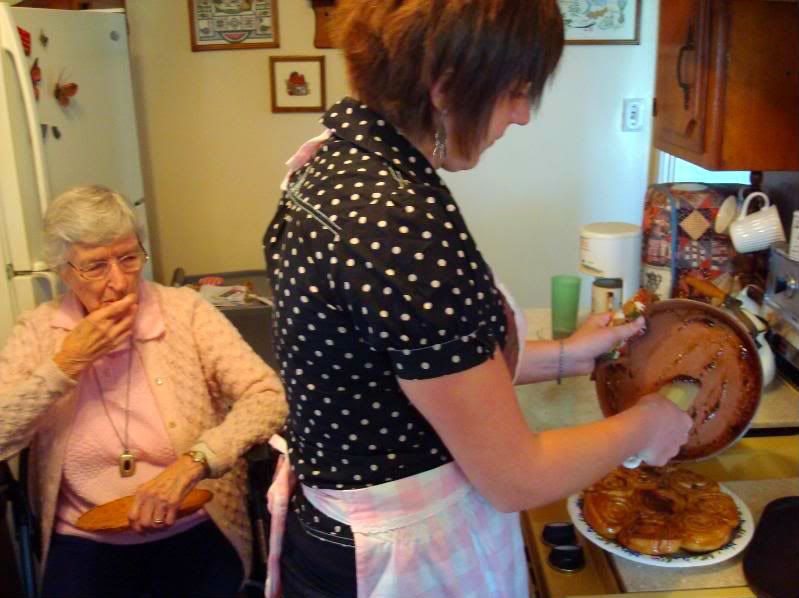 Great Grandma is always so humble, never to boast about anything of her doings, and she is appreciated by us more than she'll ever take credit for. Not only did we get to look forward to her yummy cinnamon rolls, but also to homemade pajamas ever Christmas, hand crochet's slippers and a cross stitched memento of some sort,
usually an ornament
. Although I haven't gotten into the cross stitching yet, I have made a few crocheted slippers, working on my daughters first pair of homemade pajamas and yes, I'm about to carry on the cinnamon roll tradition.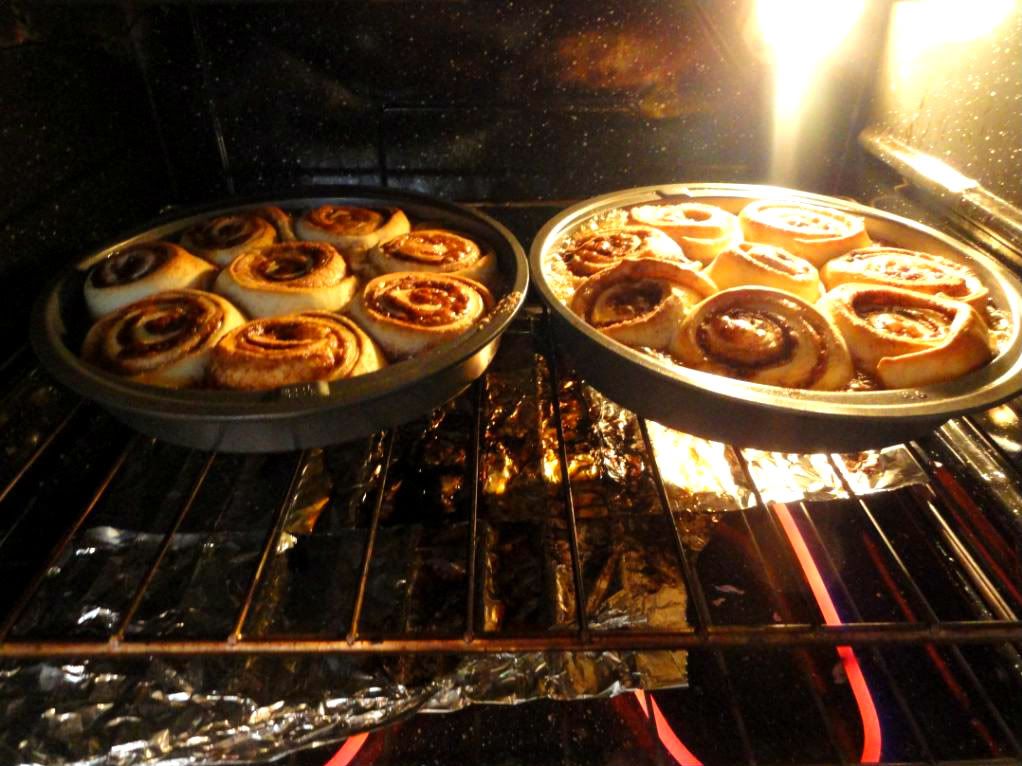 I love that my kids will be able to enjoy the sweet comfort of Great Grandma even though we are miles a part. Maybe next time we go visit,
I'll
be the one to bring the goodies!
And you thought I was going to give out the recipe, didn't you?