For both of my pregnancy's my husband and I did not find out the gender of the baby until the day we were blessed to see their beautiful faces. So for my first baby showers, we obviously had a gender neutral party! My Aunt, Cousin and Mom through me a beautiful shower and I thought the "activities" were so perfect I just had to share. My aunt made sugar heart cookies and had blue and pink frosting for everyone to decorate for themselves.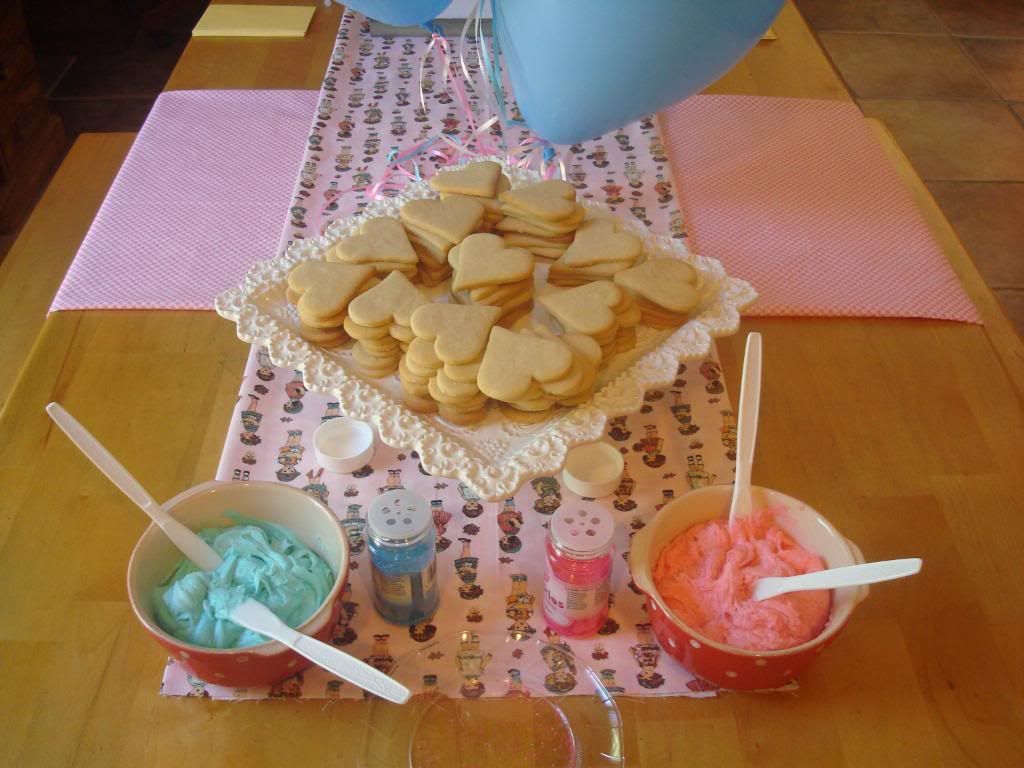 They also had for my guest book a framed photo of one of the sonogram pictures where the guests wrote their name in either pink or blue depending on what they thought I was having. So cute! (In fact we have it hanging in my daughters room now).
A quick idea for a guest gift at a baby shower: (And actually a wedding or bridal shower too!). I was watching
David Tutera's - My Fair Wedding
this week and the featured family was a part of the Make A Wish Foundation, where the son of the Bride used his
wish
to have David plan their wedding. As the gift for their guests, they had silver dollars in which each guest made a wish on and tossed it into a fountain. All of the coins were then donated back to the
Make A Wish foundation
.
I absolutely LOVED this idea. I loved the concept behind it, loved the donation, loved the fact that each guest would truly cherish their wish in knowing their prayers/hopes would be heard and I'm not going to lie, but I really liked the
cost effective
part of it. Think about it...only a dollar for a guest gift? Pretty good if you ask me :)
So for a baby shower, I thought it would be fun to Make A Wish for the baby and it would be donated to either (1) a bank account/college fund for the child (2) to help the new parents out (3) to buy diapers or baby food (4) or maybe donated to homeless/abandoned mothers in the community.
Same goes for bridal or wedding gifts - Although, for a wedding, I think it should be donated to a charity rather than to the bride and groom.
I cannot wait to use this idea for an upcoming party! So fun