For my release party I really wanted to incorporate fall-time flare in with my party decor and in doing so I was able to have such a welcoming and fun entrance decor...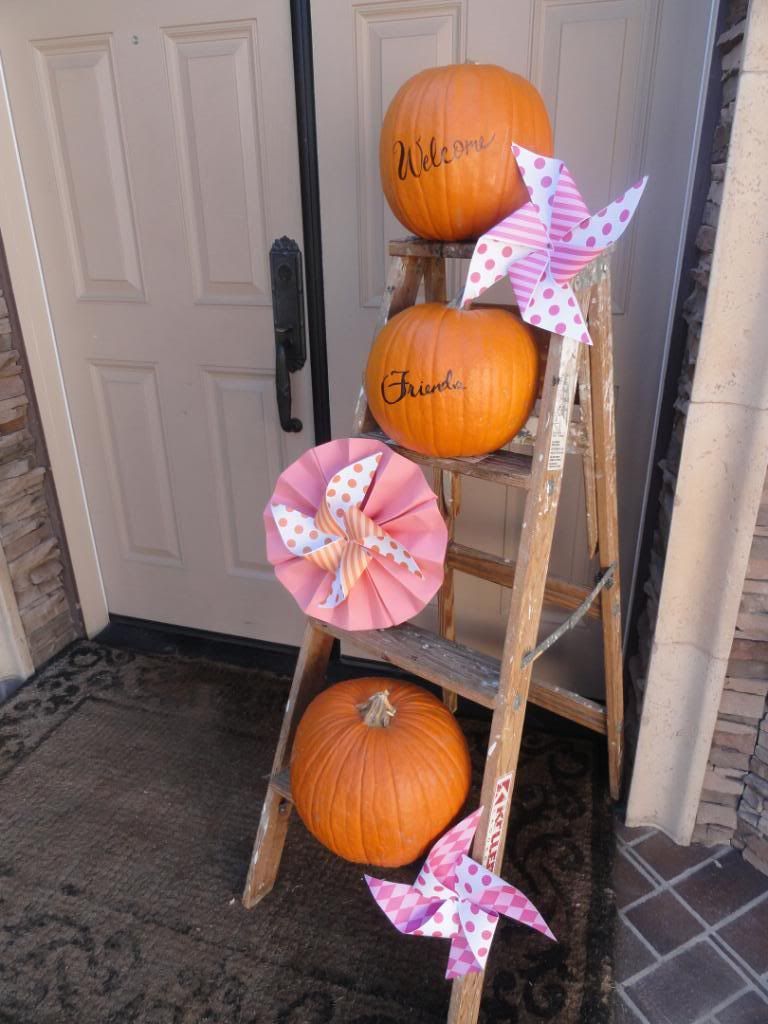 Using just a black sharpie and copying a script font on my computer I wrote out "Welcome Friends" on two pumpkins I got from Trade Joe's for 3 bucks a piece. You could also use stencils from your local craft or scrapbooking store, but I felt free-handing it would give me more of the look I wanted.
So cute right?
I now have those same pumpkins as a centerpiece on my kitchen bistro table to welcome me each morning. I am in love...and cannot wait to play around with other decor using this same concept.