Table is set and decorated.....WOO-HOO!!
I made the executive decision,(
along with the low comments from my brother and husband),
that we would be having our Thanksgiving feast outside on the patio. It will be beautiful, along with freeing up some of the space in our living room/playroom/"suppose to be" dining room.
I set the table this afternoon and it looks beautiful. I cannot wait to get all of the food and everyone around it. So what usually is a Woo-Hoo party Wednesday, I think I'm going to throw in a yummy recipe instead. About 7:45 this evening, after making my 2nd stuffing (
my brother informed me that his all time favorite Thanksgiving dish is our Great-Grandma's Italian Stuffing recipe - which I realized after I had already made my own version of an online recipe, so of course I had to make my Great Grandma's too!)
Anyways, around 7:45 pm I also decided to make some homemade croutons for tomorrow's salad. They just came out of the oven and I think they are quite yummy!
Here we go:
Ingredients:
oh whoa - before I forget - the decorated tables from the patio are now moved into our snug living room now that the kiddos are tucked off to bed. - they will then be back outside bright and early in the morn!
Alright - once again - Here we go:
Ingredients:
1 (1 lb) loaf of bread (I used La Brea - Roasted Garlic)
4 Tablespoons melted butter
2 Tablespoons Balsamic Vinegar
1 teaspoon Garlic Salt
1 teaspoon Dried Basil Leaves
Preheat oven: 300 degrees.
Chop bread into crouton size pieces.
Using a jelly roll pan (or something similar), arrange the bread flat in one layer.
In a small bowl, combine butter, balsamic vinegar, garlic salt and dried basil leaves. With a spoon, drizzle over bread. Using your hands, toss bread so butter sauce coats all of the pieces.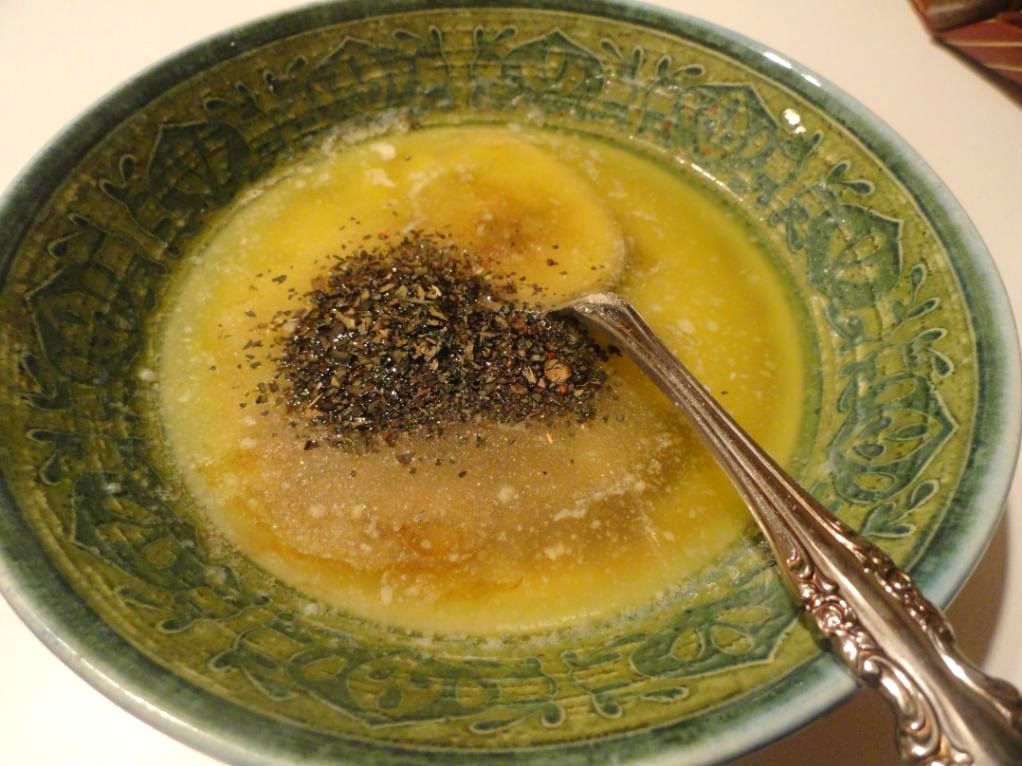 Let sit for 15 minutes so the bread really soaks in the flavor.
Place in oven for 20 minutes. Once 20 minutes is complete, flip the croutons using a spatula and then return to oven for an additional 20 minutes. (or until croutons are crunchy.)
I just took mine out of the oven and they are very delicious. (
can't wait to smother them with ranch dressing.)
I'm planning to keep mine out over night to give a little more of a crunch, but you are more than welcome to store them in an air tight container or enjoy them right now!
Yum!!