This Thursday I am once again thankful for my wonderful husband. His ability to bite his tongue, roll his eyes and love me through my craziness is something I will never understand.
I now have the house torn a part once again planning for my upcoming release party in California for my
cookbook
, and in the midst of taking over my son's nursery as a staging area and tearing through boxes in the garage I decided to do yet another Halloween inspired craft! Yes another.
I picked up some really cute tin plates from the Dollar Store. I'm planning to pick up a few more. I also purchased some stencils (which you could make your own if you'd like), some black glossy spray paint and spray adhesive.
Using the spray adhesive, I stuck the stencils to the tin plates, spelling "Boo" and "Eek"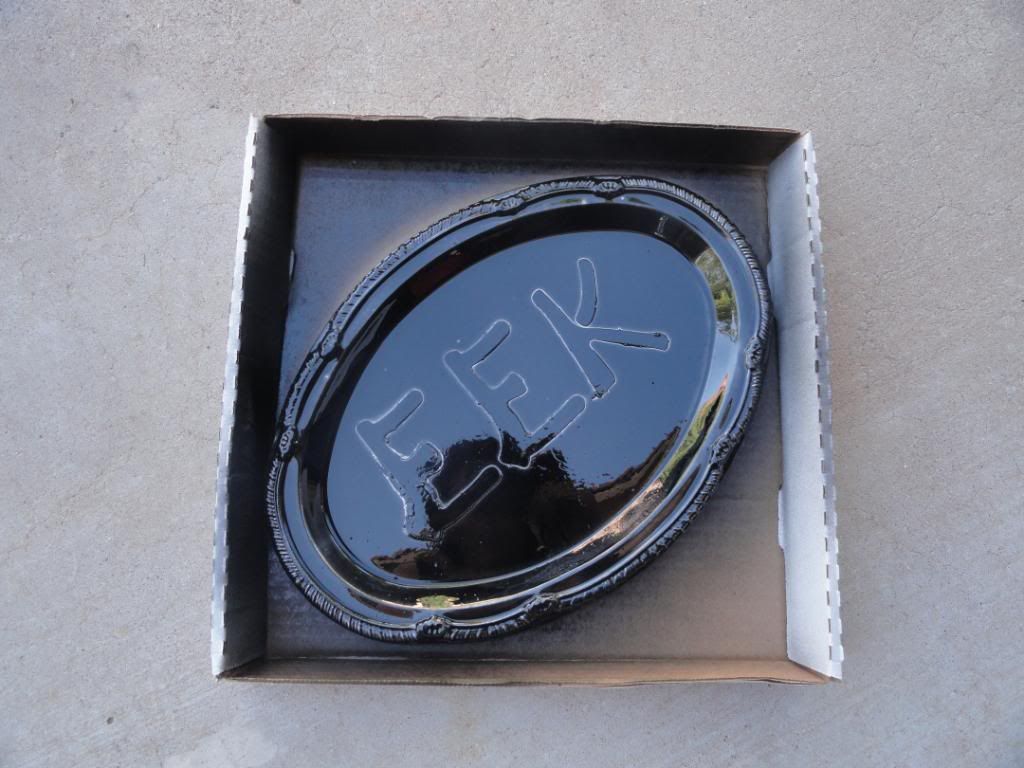 Then the fun with paint began. One huge recommendation I have for you is to wear gloves. Between the glue and the spray paint, my hands where a disaster all afternoon.
(If you do not have gloves, a little canola or vegetable oil rubbed on your hands will do the trick to get the glue off).
Let the paint dry and then remove the stencils. You will have some really cute
spooky
looking plates to display around your house. I think they would make a really cute entry display out front too!