Caprese Salads are one of my most favorite things to order when I go out. They always seems so delicious and each restaurant has it's own unique twist, all the while including juicy tomatoes, rich mozzarella and fresh basil.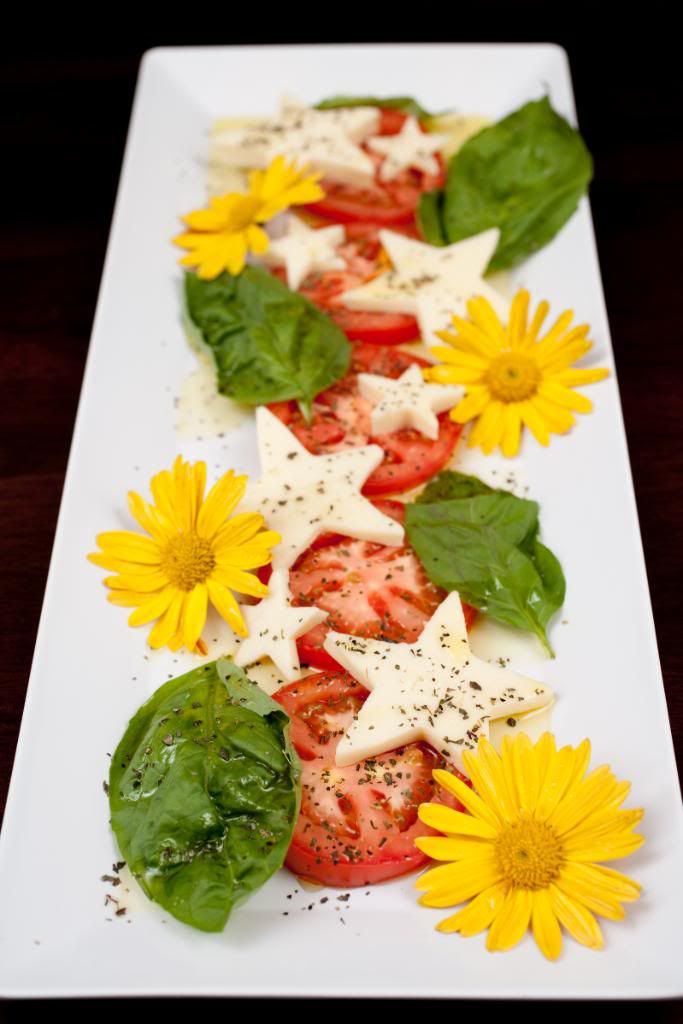 In my cookbook,
Our First Year
, I provide my own take on a caprese salad.
What I love about making them at home for special parties is the fact that I can use my cookie cutters to shape the cheese to fit my theme. I remember hosting a valentines dinner where I served each of my guests their own personal caprese salad with heart shaped mozzarella to accent. Everyone loved that special touch as the theme continued with heart shaped pasta and dessert!
Next time you're making your own salad, get a little crafty and take out your cookie cutters...you will be so pleased once you do!
**Photo compliments of
Troeger Photography