Last spring we had the honor of attending my husbands closest friends wedding in California. It was at a gorgeous outdoor venue in Northern CA and the bride and her friends did most of the decor and arrangements. I found that the seating arrangements were set in a very unique manner that I had never seen before.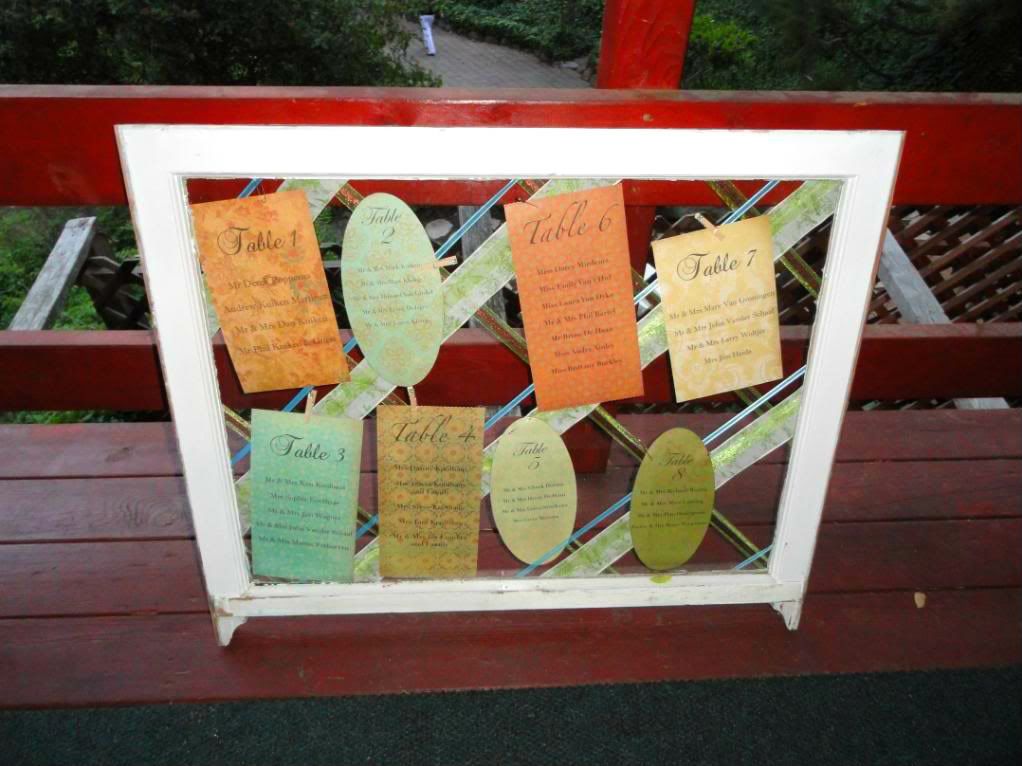 She printed each of our names and table numbers on assorted colored paper. Then decorated an old window with ribbons and the printed paper. They then placed each of the windows in the bush area as we entered the venue. It was so neat and beautifully arranged. I thought this same idea could easily be used for an intimate bridal or baby shower as well. Very clever!
What unique ways have you seen or done seating arrangements? Leave your comments below.