Strawberry Shortcake ---
Strawberry Shortcake --- wow
Strawberry Shortcake --- so simple, so delicious.
I often forget just how amazing strawberry shortcake really is. It's one of those desserts that is so ridiculously easy to make, yet I often overlook it when planning a complete meal for guests or even just ourselves.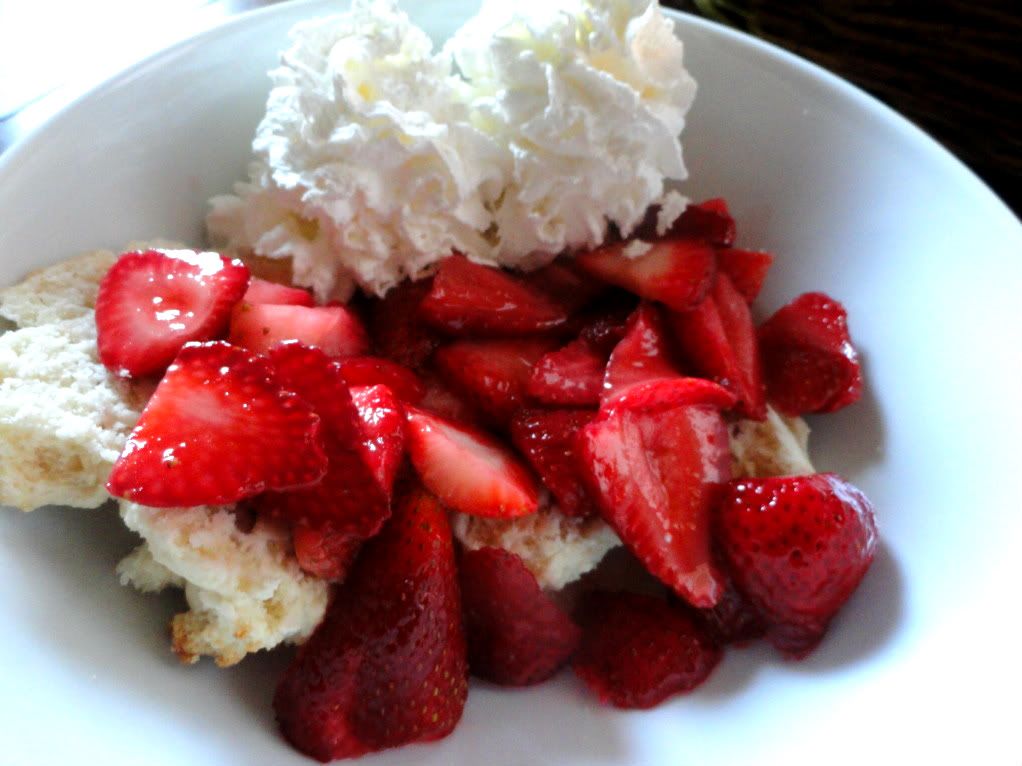 Well, we were having family over to meet our son for the first time and what started out as just 3 people along with our family, quickly turned into dinner for 14. After planning the meal, I then moved on to dessert and strawberry shortcake seemed the obvious answer. I grabbed my Bisquick and whipped up two batches of shortcake biscuits and started to slice up my strawberries. (there is a yummy strawberry shortcake recipe on the side of every Bisquick box.) Unfortunately that afternoon, my daughter got sick and the three of us ended up playing it low key in my bedroom, while my husband entertained his family with dinner in our back yard. To my surprise though, the next morning I realized that my dessert had not been served. Not sure if I really thought that was a good thing or a bad thing, because I then got to enjoy strawberry shortcake as my breakfast for the next week, oh and for my afternoon snack and dessert each day too! With each bite of strawberries, whipped cream and sweet biscuit I was reminded just how much I LOVE strawberry shortcake.
Grab yourself a box of Bisquick ASAP -- strawberries are in season! :)