I know I'm usually only posting on my set days, but this was too good to pass up. I am currently entered into the Real Women of Philadelphia contest where you submit your very own recipes using the always delicious Philadelphia Cream Cheese. So far I have entered into two of their categories with recipes I whipped up the last two weeks. Let me know what you think....
Category: Breakfast Entree
The Breakfast Club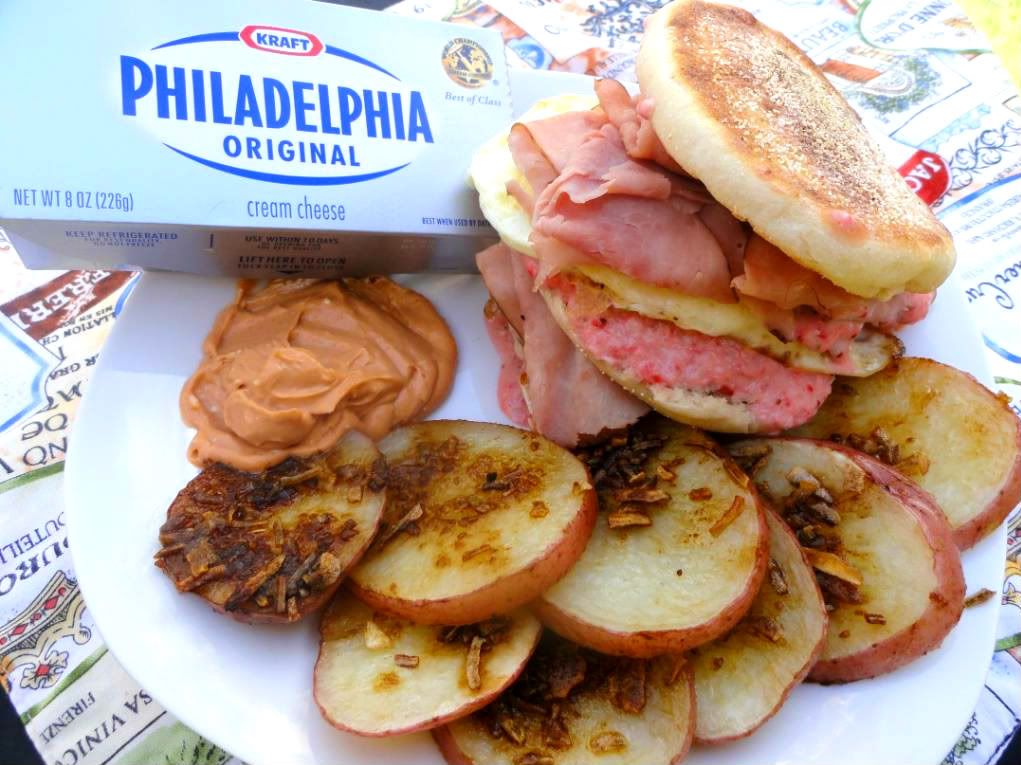 The Breakfast Club with Richly Seasoned Onion Potatoes overflows with thinly sliced salty bites of ham while dripping with a strawberry syrup Philadelphia cream cheese spread. As if the taste of Philadelphia cream cheese mixed with strawberries and syrup weren't enough to keep the flavor of breakfast going, indulge yourself in the rich bites of Onion Potatoes submerged into a seasoned Philadelphia cream cheese dipping sauce.
Category: Make To Impress Desserts
One Maple Bar, Please
My parents recently became owners of an ice cream parlor that in prior years had sold donuts as well. On a number of occasions they have had some local travelers stop in and ask for a maple bar and to their surprise are offered a scoop of homemade maple walnut ice cream. To all those donut lovers in town, this recipe is for you. Rich Philadelphia Cream Cheese Maple Frosting embraces the melting portion of sweet ice cream while you sink your teeth into a Philadelphia Cream Cheese Maple Cookie, all inspired by the ever so delicious Maple Bar.