I always have, and probably always will be thankful for my bundt pan! (and frankly I'm quit appalled that my spell check doesn't recognize it as a word....hah) I have two that I use quite frequently, but my Aunt gave me a wonderful William's Sonoma pan a few years back and I love it....
I like the fact that many companies have created several different variations and designs for the pan, giving your bundt cakes quite a unique design; great inspiration for decorating with powdered sugar, icing, or even ribbon and flowers.
For my pre-release party I used my bundt pan to make my Good Morning Cinnamon recipe for little take-home gifts. The pan worked perfectly (like always) and everyone loved their little treats....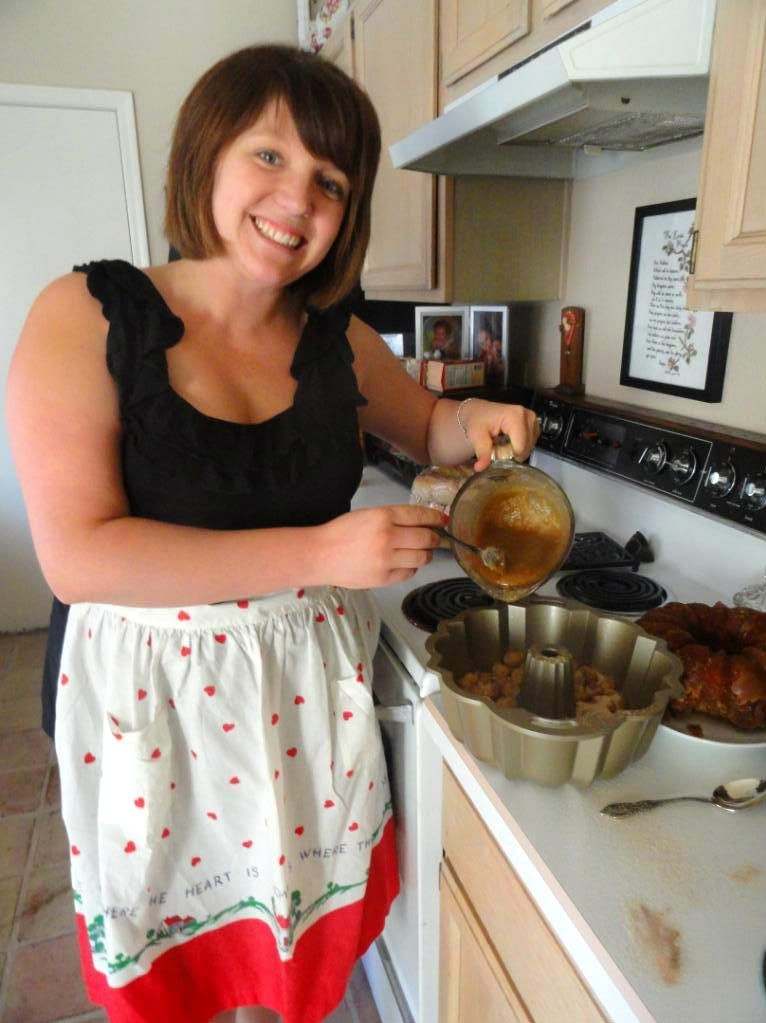 When I did a little research on the bundt cake, (
not the actual pan
) I found that it dates back to 1901 where a recipe for a bundt cake was found in the
The Settlement Cookbook
, written by: Lizzie Kander.
(Published in 1903)
. The actual bundt pan wasn't trademarked until 1950. H. David Dalquist is the man who had it trademarked, and he is also the founder of
Nordic Ware
. Nordic Ware is one of the last few remaining cookware companies that produce their products almost entirely in the U. S.
Something I found pretty awesome was that the bundt pan didn't really sell very well,
UNTIL
1966 when a Pillsbury sponsored baking contest awarded 2nd place to a bundt cake recipe. This new craze of the bundt pan caused it to become the most- sold pan in the U.S. passing up the tin Jell-O mold. (crazy!). Over 50 million of these pans have been sold by Nordic War.
I have found so many wonderfully delicious recipes, including pound cake and monkey bread that call to be made in a bundt pan. I highly recommend this going on your Christmas List, Wedding Registry or even your Grocery List the next time you're out!
What recipes have you made in a bundt pan?