This Thursday, I am once again steering clear of the usual Thankful Thursday topics such as kitchen utensils, appliances and devices and focusing on my mom.
This past week, one of my closest friends lost her mother to a battle with breast cancer. Although they had been preparing for her final days here on earth, who really is prepared for the last day they will hear the voice of their mom? No one really.
I really have never had someone pass away in my adult-life that wasn't
ready.
When I say
ready
I am referring to the average age of when people pass. The funerals I have attended have been for my great grandparents, which although heartbreaking, came to me as no surprise. But to have my friend loose her mother was a true heart wrenching experience. I can only imagine how she is feeling, as I tried to place my self in her shoes.
Of course, my initial reaction was,
She is now in a better place, free from her pain, free from her sickness.
We should rejoice in the fact that she can now sit with our Father in Heaven, waiting, just waiting for us to reunite someday.
The morning I found out the news I posted: "Jesus died for us so that, whether we are awake or asleep, we may live together with him." - 1 Thessalonians 5:10
But then as I sat down and prayed for my dear friend, I realized exactly what a loss she was going through. God reminded me truly of the friendship and relationship that I have with my own mother. God reminded me that my friend's mother was her true best friend...the one there for her when her friends were not....the one there for her drying the tears from her eyes. The best friend of a mother runs far deeper than the best friend of a friend. Although you consider certain people as your best friends and you tell them all of your secrets, your mother is the one that knows you without even having been told your secrets. She's the one who feels what your heart feels. She knows your needs, your fears, your joys. Although she may not technically say what you want to hear all of the time, it's what you need to hear that is important.
I read through some of the things that were written about the loss of my friend's mother, the memories, the joys, and the promises to one day meet again. Tears were brought to my eyes as I thought about having the tables being turned, and me being the one in this situation. The fact that I talk with my mom everyday, gone. The fact that she is here always helping and supporting me, gone.
My friend now lives with the memory of her mother. Knowing that she is still there supporting her from above, but struggling with the daily emotions of not physically having her there.
Because of her mom she is strong. She is beautiful. She is courageous. She holds the role of motivator, supporter, encourager. She is the one her sisters will look up too. She wears her heart on her sleeve and what a beautiful heart it is. I love her dearly and my heart aches for her.
Hold tight to your mothers. And mothers hold tight to your daughters. There is a bond there, a bond that God specifically made, a bond stronger than any other....hold tight and never take it for granted.
To you mom, I am thankful!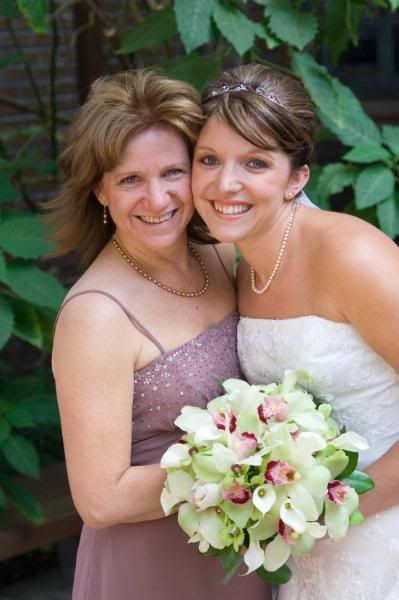 Until We Meet Again - Missing you Pam