Four years ago today, my husband and I gathered together with God, our friends and family to promise to one another that we will love each other unconditionally as husband and wife for the rest of our lives....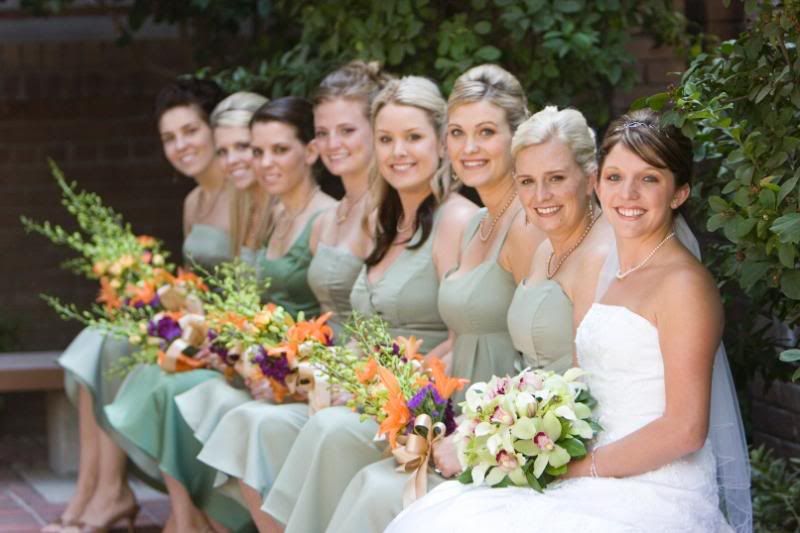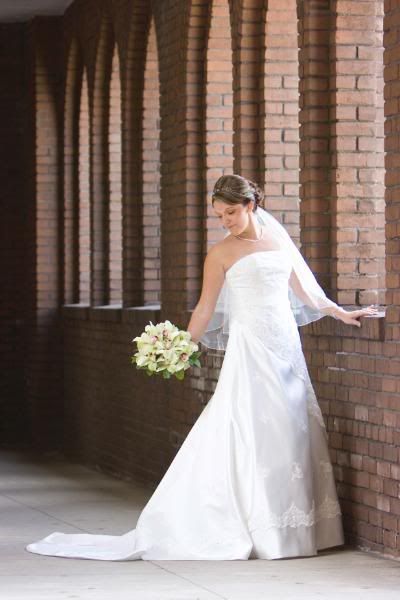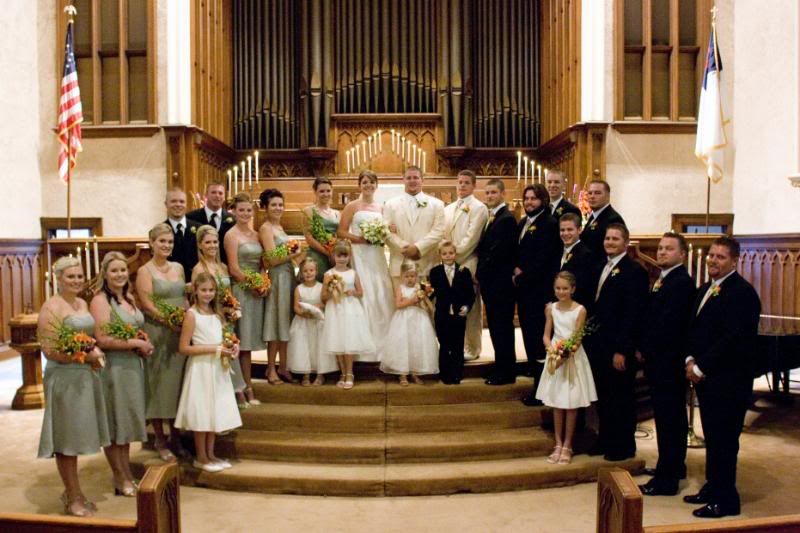 Ok, Ok, I know I went a little overboard on the pictures....but seriously...I am so in love with this man, loved our wedding, loved the people involved and love how our relationship has developed.
In the spirit of our wedding, I wanted to talk about centerpieces. I love the idea of having dessert at your table, in fact, that's exactly what we did for our wedding.
We ordered a small two-tiered wedding cake for us at our head table, and then ordered smaller round cakes that served as the centerpieces for each table. What was so fun about doing this was that we got to choose about 8 different flavor combination to be placed around the room. Each cake sat on a short glass hurricane, decorated with ribbon and filled with decorative rocks and then in the center of each cake, delicately sat a beautiful orange lily.
Recently, a girlfriend of mine did a similar concept but with cupcakes, and it was absolutely adorable!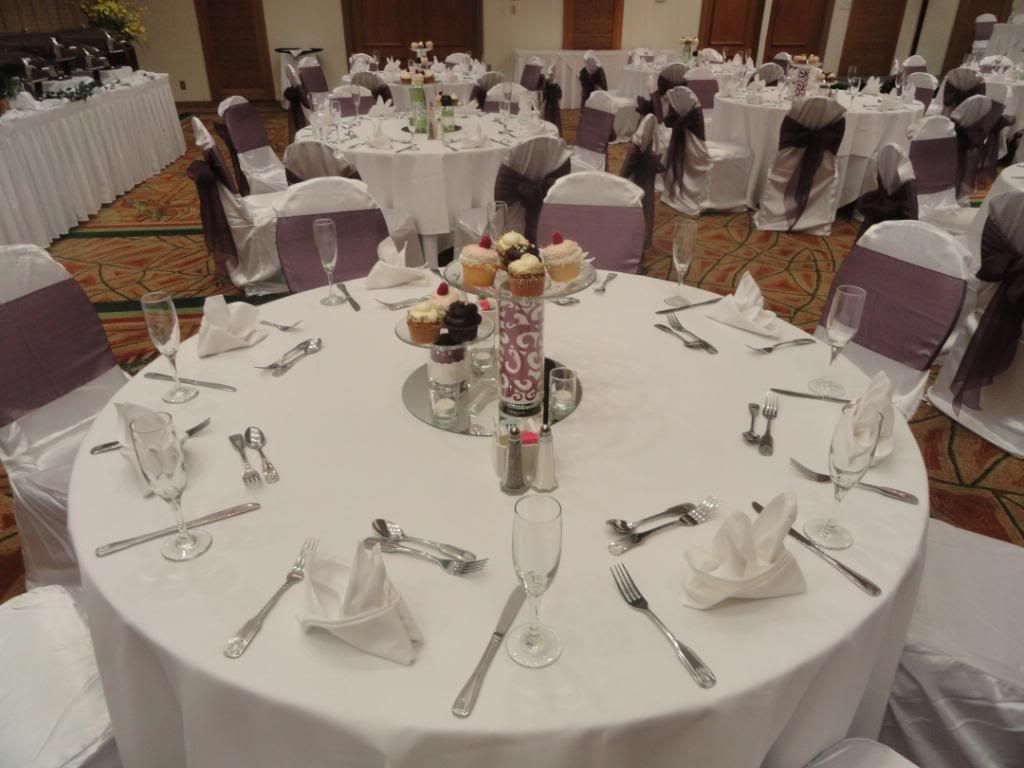 They then had a huge cupcake-cake to serve as their cake to cut before all of their family and friends...
Some have questioned whether its a good idea to put the cake out at each table or not, in fear that the guests might start to eat it before they are *suppose* too, but who cares what they do?! I know I know, it all depends on your personality; but in reality, the day is about you getting married and the joy you have with one another. I think dessert on the tables is a wonderful and playful way of sharing your favorites with all of your guests.
What nontraditional ways did you serve up your cake or desserts for your wedding? Please feel free to submit some photos to info (at) a-sugarnspice-life (dot) com.