HAPPY SEPTEMBER EVERYONE! Can you believe it is already September 1st? I surely can't. I am so excited for it to start cooling off a bit out here in AZ so we can start going to the park again with the kids. But anywho, enough about me and my excitement for the fall (which did I mention- CAMPING SEASON? Um, hello, so excited) Ok ok -- seriously, Thankful Thursday. As promised I am Thankful today for my
KitchenAid Stand Mixer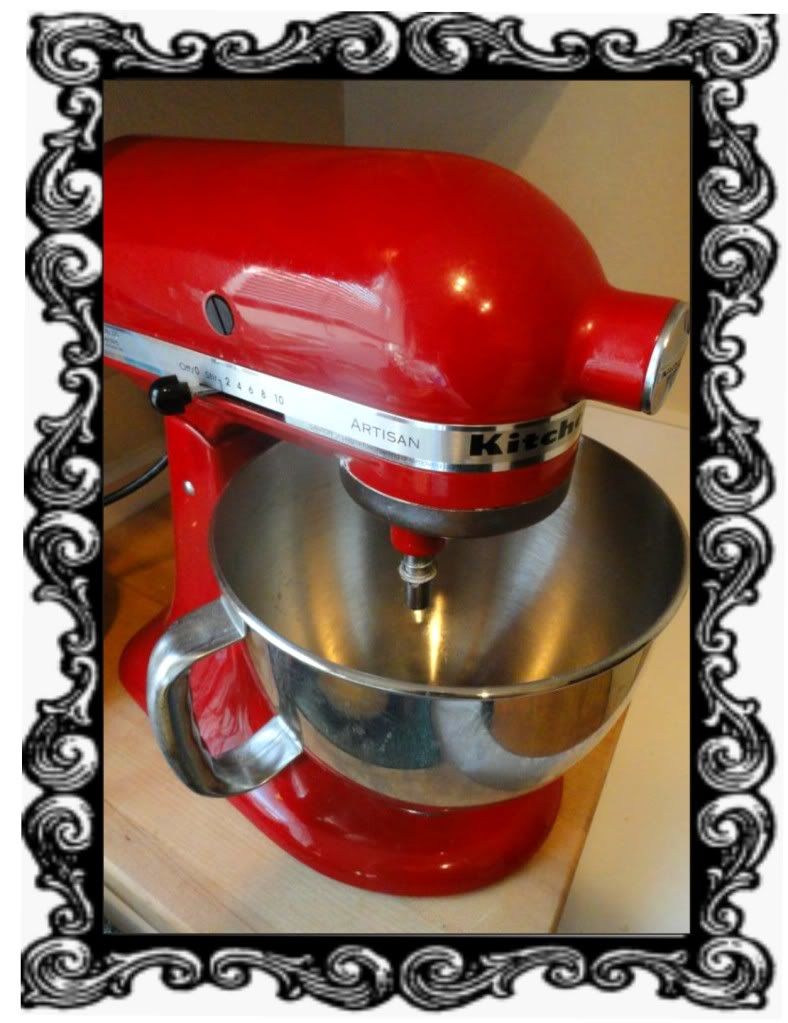 I mean, seriously, what's not to love about this thing? As if the mixer itself wasn't totally awesome, they sell a kazillion attachments that go along with it. Ravioli Maker (I'm adding this to my list of MUST HAVES VERY SOON!), Fruit and Vegetable Strainer and Grinder, Pasta Maker, Cheese Grater, Ice Cream Maker? Seriously – a-maz-ing, Citrus Juicer, Meat/Food Grinder...the list goes on..
Usually my mixer gets the most use when I'm on a cinnamon roll kick or whenever we want to grate cheese. (Which my husband is in love with that attachment).
But really this post was intended to be for all the neat facts I found about mixers....
As previously stated in my post about Hand Mixers, the mixer was invented by Herbert Johnson, and well he invented the standing mixer in 1908 for mixing bread dough. In 1919, (after being sold for 4 years to professional bakers) the stand mixer was sold by KitchenAid to people at home and in 1954, KitchenAid offered mixers in other colors than white! (Heaven forbid it doesn't match your kitchen!)
The part that I found most interesting about the information I read, was that when World War I hit, the company Hobart (now named KitchenAid) couldn't really market the mixer to the "housewives", but many company executives were able to test the models at their home. Apparently one wife said, "I don't care what you call it, all I know is it's the best kitchen aid I've ever had!" And that's how KitchenAid supposedly got it's name.
Another piece of info that I found outrageous was that the countertop (5-qt) KitchenAid mixers were sold for $189.50 which was the equivalent to $2,000 in 2002. CRAZY!
Although still a bit pricey, I think they are totally worth the $200-$400, especially if they come as a wedding gift (as mine did!)
If you don't have one yet, add it to your Christmas List now!! You'll need the 4 months just to decide what color to pick :)